WE DESIGN AND RENOVATE WITH CARE AND PASSION
TO TURN ANY HOUSE INTO YOUR HOME.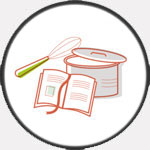 OUR RECIPE

PASSION AND PROFESSIONALISM

100 gr of PASSION
we are lucky to do a job that we really like and we love things done properly.


80 gr of PREPARATION
As we are young architects and professionals, we are "fresher". We always keep updated with regulations and news.


HONESTY, PROFESSIONALISM E SINCERITY in equal parts
We think that a satiSfied client is not a must, but a delight!


A LITTLE OF EXPERIENCE (if needed)
the poundit doesn't exist, it's important to identify our limits and rely on the field expert, when needed.
We work within a network of professionals, specialized in different fields, some of which have more than 30 years of experience in their specific fields. If needed, they support us with their expertise, but that will not cost you a cent.


ATTENTION, OUR RECIPE IS "IVA" VAT FREE!
we issue regular bills, without applYing IVA.
To read our clients reviews, click here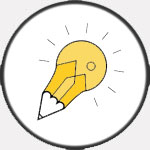 UNIQUE IDEAS

TAILORED ON YOU

We offer a personal and bespoke interior design service based in Milan even though we work through Italy and abroad.
Our aim is to create a home perfectly tailored on our customers that can reflect their personality and lifestyle.
WHAT WE OFFER (architecture team)
Support international clients who want to invest and buy a holiday house in Italy through all the process. We can help you find your house, advising about local prices and looking through all the paper work to ensure the house is legally built and all the renovations done in the past have been done properly and declared to the authorities.
We can guide you through and help you obtain the building authorizations needed before the renovations of the interiors of your house
We can provide the best and already tested workforce, with trusted local construction companies and craftsmen
We can support you during the working site and monitor the progress of the renovation
We can help you choosing finishings, sanitary ware, fittings and furnishings
We design custom furniture and we can have great craftsmen based just outside Milan to build them (in past projects they shipped and mounted abroad, up to Belgium)
You will have the full support of the knowledge of all the professionals in our group to help you and advise you about everything you might need to know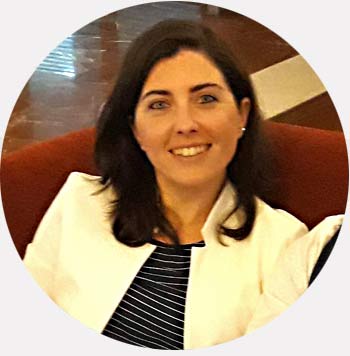 SILVIA LAGORI
ARCHITETTO
I'm Silvia Lagori and I studied at Politecnico in Milan (Italy) and at the Robert Gordon University in Aberdeen (Scotland). I worked in 3 architecture studios to gain basic knowledge on different fields. I've been working at the construction of the Expo Gate in Milano center for the Milan hosting of Expo 2015. Then I moved to an interior design focused architecture studio, where I worked on high level interior design projects based in the Emirates. We focused on the interior design from the interior distribution and custom furniture design, up to the choice of finishings and textiles. After that I focused on my own clients and I opened my architecture studio in the very center of Milan, few steps away from the Arena, Arco della Pace, Moscova and Brera area and very close to chinatown where new high level residential building are growing up (such as the Loma luxury residence, Giusti Garden and many others). Here you can see some of my works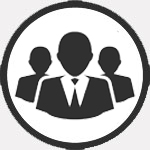 OUR TEAM

We are a bigger group of professionals, a network of people, in which every person brings his knowledge on his specific field to the service of the group in order to guarantee the best result to the client.
In fact we are not only architects but there are also engineers, product designers, business consultant and much more.
We think that Passion is the main ingredient to deliver a great project. We are all much passionate on our work and we enjoy it.
We don't give less importance to being Professionals and Preparation, in fact we always keep ourselves updated.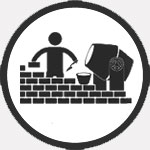 HOW WE WORK

FIRST STEP

We usually arrange a first meeting at your house, where we carefully listen to your needs, your ideas and your dreams....and of course...your budget and timescales.
After all the measurements needed are taken, the design phase begins and we deliver different design options in which we combine your request with our ideas. We look together at the different options and we tell you an approximate price for each of them.
You'll probably like different elements in each design so after we'll mix them up to obtain your final design.
SECOND STEP

When you have chosen the design you like the most, we proceed into a deeper detailed design stage. We want to use every little centimeter of your house to make it more functional as possible. We will send you some moodboards, images of rooms, colours, textures, pattern to help you visualise the project. We will draw the electric layout and detailed drawings, and if you like we come with you to the supply store to choose sanitaryware, finishings and furniture.
We ask to our (already tested and working properly) and yours (if you have) construction company to price the technical list we made of required works.
THIRD STEP

Defined the design and chosen the construction company, we prepare all the paperwork needed to obtain the authorizations to renovate the apartment. We'll be monitoring the works till the end of the construction and guide you through even after if you'll need us more.
INVOLVEMENT

We like to work with you to be able to deliver a perfectly tailored home, but you can decide how much you wish to be involved in the project. You can be involved in every little step of the way or you can allow the whole process to be managed by us for you, from start to finish.
For more information, feel free to This email address is being protected from spambots. You need JavaScript enabled to view it.us with no obligation, we look forward to hear from you about your project and ideas.